Remodeling your home can seem like a pretty unnecessary task to some homeowners. You may feel perfectly content in the house that you're living in. However, sometimes when you see something every day, it can be hard to see the flaws in it. So, the next time you're just sitting at home, take a better look around and see if you notice any of these signs. They may indicate the need for a home remodel.
Damaged Floor
One of the more obvious signs that you are in need of a home remodel is the condition of your floors. If you notice that the tiles on your floor are starting to detach it could mean that the grout is breaking down. This tends to happen most often in kitchens and bathrooms, usually as a result of the excess moisture that the floors of these rooms can be exposed to. When you see this happening, it's time to get new floors. Upgrading from tile to wood not only looks good but is great for the resale of your home.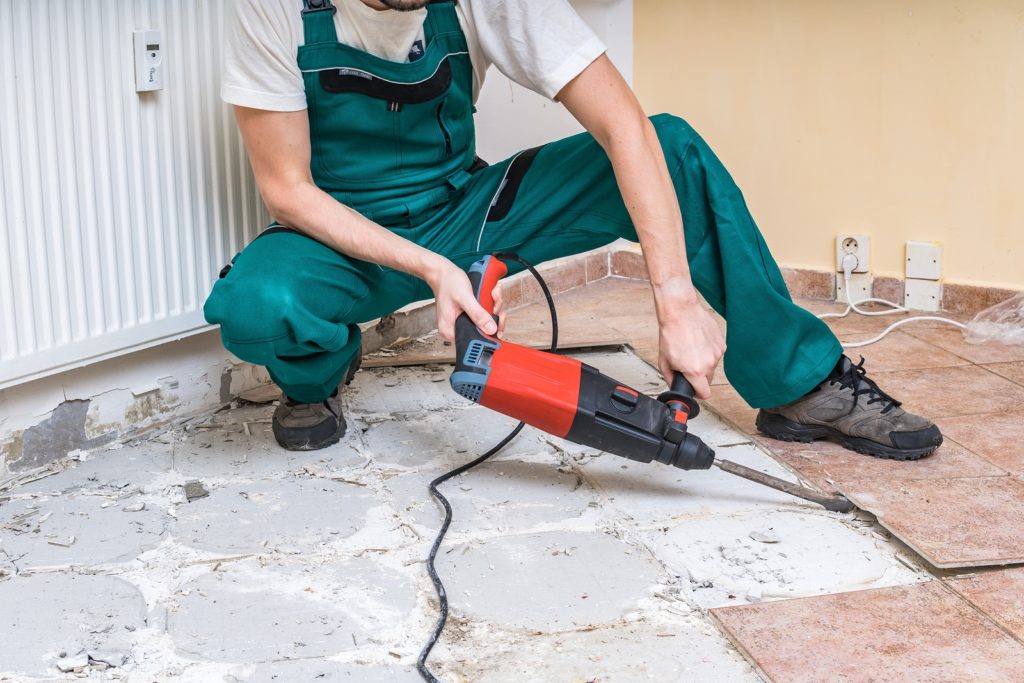 Keep an eye on carpeted floors in high traffic areas of the house, like by the front or back doors. Carpet can become worn out and dirty much quicker than tile or wood flooring. Replacing carpet with hardwood will enhance the appearance of your home and can make cleaning much easier.
Home Feels Crowded
Do you all of a sudden feel cramped in your own home? As your family grows, the less space you have in your home. The next thing you know you've got two teenagers constantly yelling at each other because they're stuck in a small bedroom together. Making an addition to your home will help to create more space for you and your family. Maybe an extra bedroom isn't what you need. Simply knocking down a wall or two to create a more open floor plan can make your home feel much more spacious.
Wasted Space
On the other hand, sometimes you may feel like you have too much space in your home. Many people have that one room in their home that doesn't get used for anything. A home remodel can turn wasted space into your favorite or most used room of the house. Turn that space into a movie room or maybe add a nice home bar for when you have guests over. No matter what you decide to add, making use of empty spaces in your home does wonders for your resale value.
Behind the Times
Take a look around your neighborhood. If your house is the same age as every other home on your block but yet it looks a lot older, it may be time to update. Having an outdated home in a modern neighborhood doesn't do any good for your home's curb appeal or value. Simply adding new siding to your home can resolve this issue. It's like giving your house a facelift; you're not changing much but all of a sudden your home will look years younger than before.
Putting Down Roots
One of the biggest signs that you need a home remodel is when you're ready to put down roots. If you know you're going to be living in your house for years to come, you want it to be a place that you absolutely love. Otherwise, you may never truly feel like that house is your home. Make sure your home truly reflects your personality. If it doesn't, you may want to make some changes. They don't have to be huge changes that are overly expensive but a few remodeling projects around the house can change the entire atmosphere.

Start Your Home Remodel Today
If any of these signs appear in your home, it's time to at least consider a home remodel. Not sure how to go about remodeling your home? Monetti Homes can help you every step of the way. From the design process to post-construction services, we have the experience and skills necessary to make your house a home with any remodeling project. Take a look at our portfolio to see some of our past projects or contact us today to get started!